dōTERRA has some AMAZING promotions running in October, so without any further ado, let's take a look at them!
Product of the Month
Every well-stocked essential oil tool kit needs OnGuard! Are you running low or want some extras? Get a 5ml bottle FREE with an LRP order of at least 125 PV placed BEFORE the October 15!
October Promotion
dōTERRA is pulling out all stops this month and giving away some of its most effective emotion-shifting oils! Full-size Balance, Serenity, and Citrus Bliss essential oil blends are FREE with every single 200 PV order! These blends stand on their own, but when used together, can calm even the most challenging emotional storm. An $80 value FREE with a 200 PV purchase! Place your order today!
October 10% Off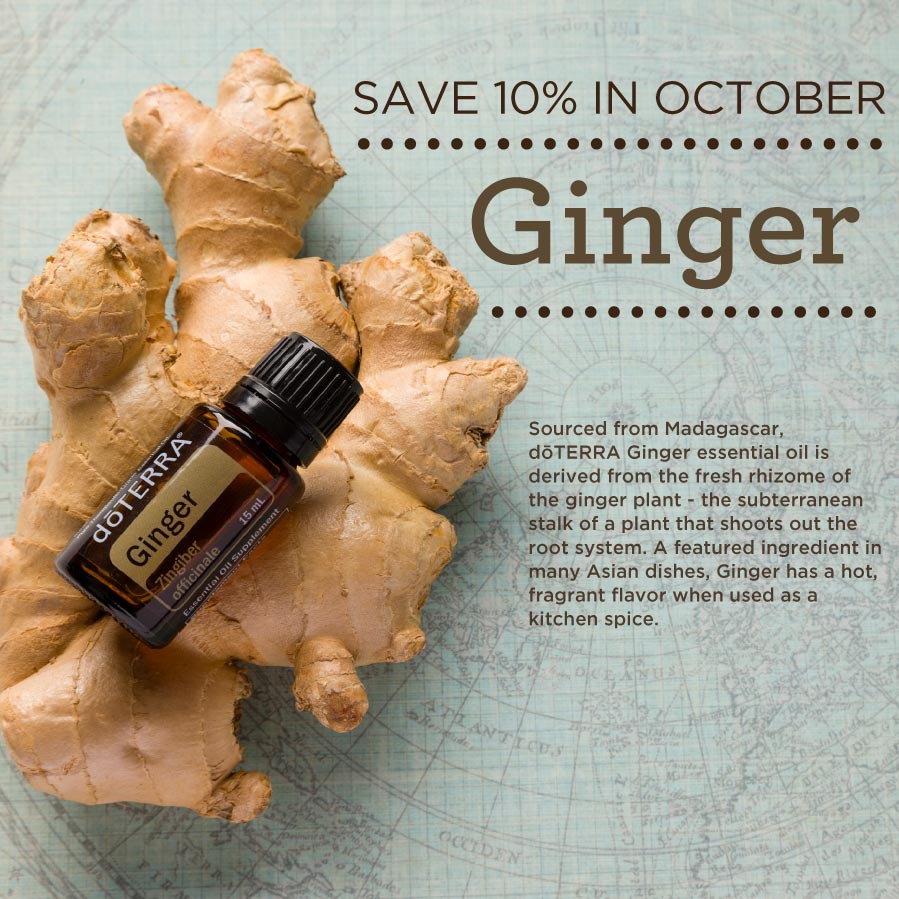 Ginger is one of my personal favorite oils, and consequently, one of my favorite Fall flavors. Its sweet warmth can be found in many Autumn classics, from steaming hot chai tea to pumpkin pie. Diffuse Ginger with OnGuard and fill your space with the delicious scents of the season! Every bottle of Ginger is 10% off in October, so be sure to take advantage of this discount and stock up!
How to Order
If you are an existing dōTERRA customer, simply log in to your account, edit your LRP, and place the order.
If you are new to essential oils, check out our page here! The SMARTEST way to get started is to select a kit and open a wholesale account.