20% Off Enrollment Kits in November
doTERRA has pulled out all the stops in November with this promotion! New customers can get the MOST POPULAR kits at a STEEP discount all month long! So, if you have been waiting for the perfect time to get started with essential oils, NOW is the time. Get a kit and start your journey. Details about the kits can be found HERE…remember to take 20% off the wholesale price!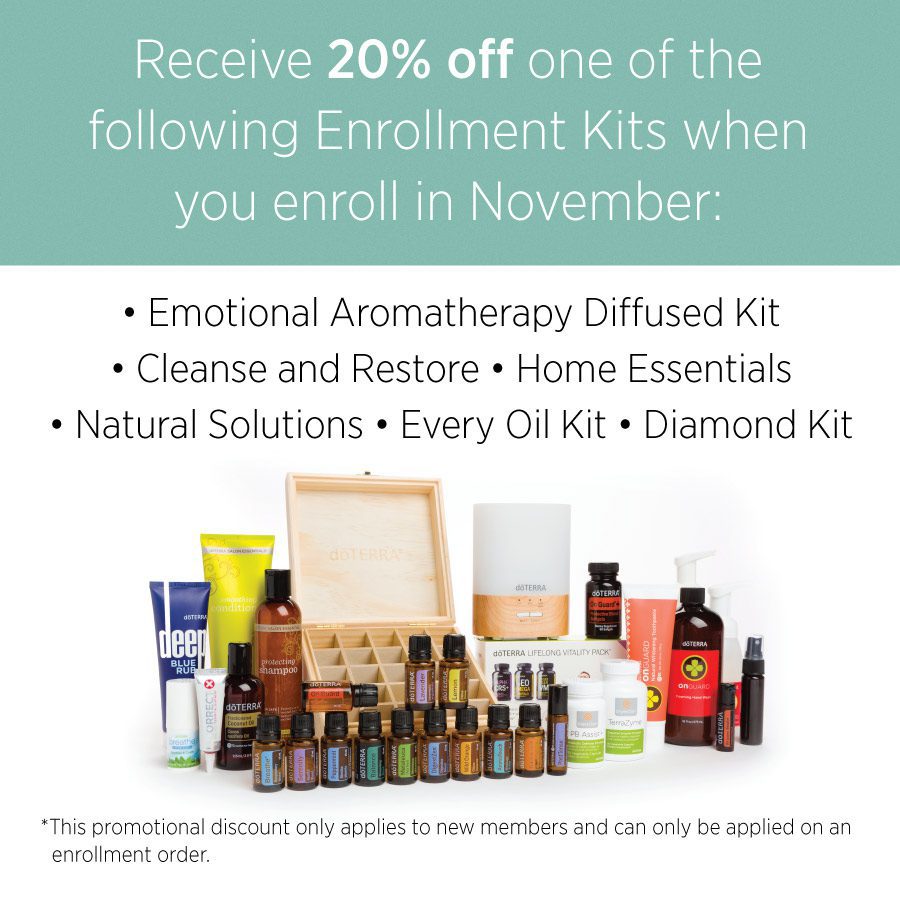 Product of the Month
Clove is one of the many aromas found during the Holiday Season. It's a perfect choice as November's Product of the Month and is FREE with every LRP order of at least 125PV. Remember, this promotion ends November 15th, so take advantage of it today!
10% Off of Siberian Fir
Siberian Fir is one of the new kids on the block in the doTERRA lineup, and its timing couldn't be any more perfect. Another oil that can fill your home with the smells of the season, while providing soothing comfort when used topically. Take advantage of this discount and stock up to keep the Holidays alive long after the lights come down!
If you are new to Essential Oils and want to learn more, click HERE.