MILK THISTLE
A little history is that Milk Thistle has been used for over 2,000 years and is native to the Mediterranean region. You may know a few of it's family members quite well, as they are part of the Asteraceae plant family, which also includes sunflowers and daisies. The Greek physician and botanist Dioscorides was the first to describe milk thistle's healing properties back in the year 40 A.D.

As a liver support, milk thistle is a powerful detoxifier. It is effective in helping to rebuild liver cells while removing toxins from the body. Milk thistle is effective at naturally reversing the harmful effects of alcohol consumption, pesticides in our food supply, heavy metals in our water supply, and the pollution in the air that we breathe!
Milk thistle is famous as a herbal support for various liver issues; it soothes inflammation in the liver and strengthens the outer walls of liver cells. This helps to shield against damage from free radicals and toxins. It has been show to bind to the liver cell membrane receptors to block toxins from binding.
Glutathione production is increased when you are taking Milk Thistle, which is the master antioxidant necessary for detoxifying the liver. Milk Thistle also stimulates protein synthesis, which in turn encourages new liver cell growth.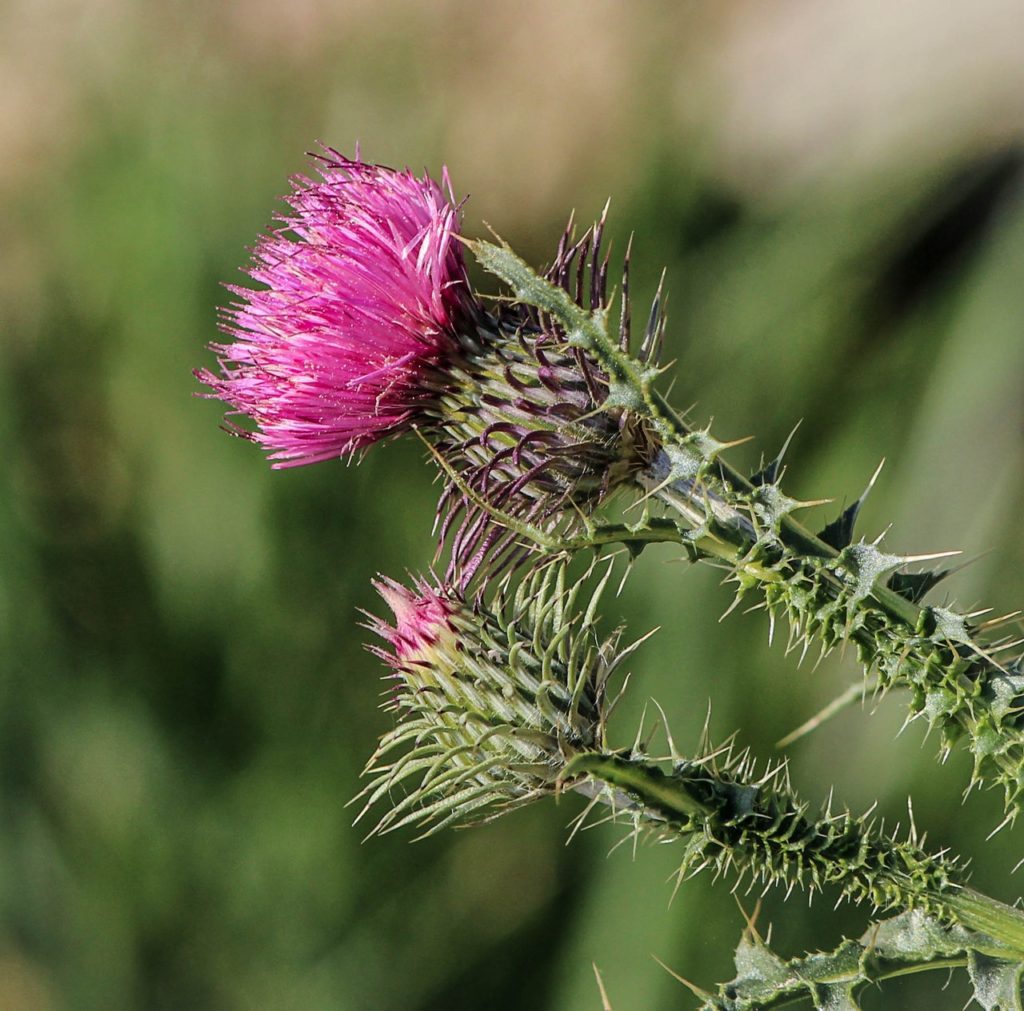 Ways to Incorporate Milk Thistle
Supplements:
A daily dose of dōTERRA LifeLong Vitality contains 100mg Milk Thistle. I do warn about verifying your source when you buy supplements, as some supplement companies are not providing consistent and quality ingredients. I trust dōTERRA and stick with them for all of my supplements; taking LifeLong Vitality and Zendocrine is part of my every day routine.
Tea:
This is my FAVOURITE way to get extra milk thistle in! I would much much much rather drink some herbal tisane, than to risk over supplementing with over the counter supplements from questionable sources. My favorite brand is here: [amazon_link asins='B00BGVKXX6′ template='ProductLink' store='theoiltroop-20′ marketplace='US' link_id='95bc4dc4-c692-11e7-bee9-899707ede398′]
Milk Thistle Extract:
Add 10-20 drops of a Quality Extract to juice, tea or water. This is our favorite brand: [amazon_link asins='B002IZDCNM' template='ProductLink' store='theoiltroop-20′ marketplace='US' link_id='85037d74-c693-11e7-83ce-cf2f3ff76b7a']