Take Your Lifelong Vitality Pack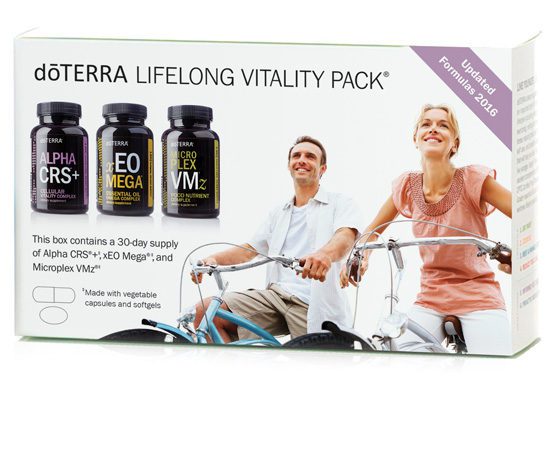 The lifelong vitality pack (LLV) is the crown jewel of dōTERRAland! It is the game changer for so many people, and for SO SO SO many reasons.
Our current food supply is in trouble, and even if we are growing locally under organic conditions- the soil quality is not what it used to be, and our bodies suffer. Lifelong vitality shows up and fills in the gaps of modern diets.
These 3 supplements support skin, digestion, joint health… this vitamin is NOT your ordinary vitamin. It has vitamin and mineral support, fish oils and fatty acids, enzymatic support, herbal support, 9 essential oils and so much more.  I will focus on different components at different times, but today, I focus on xEO Mega! (Click those links to learn  more of the general "why" of LLV)
**If you are NOT taking LLV, you need to start, as soon as possible. Get with your doterra enroller, or me- if you aren't already working with a doterra advocate. I want you to have the information you need to make this decision, so I can send you my in-depth lifelong vitality webinar.
xEO Mega
This is a unique formula of essential oils and a proprietary blend of marine- and land-sourced omega fatty acids. Omega fatty acids help support joint, cardiovascular, and brain health, and support healthy immune function. xEO Mega also includes 800 IU of natural vitamin D, 60 IU of natural vitamin E, and 1 mg of astaxanthin. THIS, astaxanthin, is the focus of the liver loving post.
Astaxanthin
Omega-3 fatty acids are important for circulatory and brain health. The brain is made up of essential lipids that, as with the free lipids traveling in the circulatory system, are prone to break down from attacks by free-radicals. Astaxanthin is a powerful carotenoid that helps protect against lipid oxidation in the brain and throughout the circulatory system.
Astaxanthin
powerful antioxidant and circulatory benefits
supports eye health
improves muscle strength and endurance
aids the liver and digestive system
supports skin health
promotes healthy immune function.
The astaxanthin used in xEO Mega is a standardized extract of microalgae cultivated in a pure water system and activated by light. In response to exposure to light, the microalgae produces astaxanthin as a defense mechanism against oxidation.
The microalgae changes from a light green to a deep crimson red. The astaxanthin is then extracted from the microalgae, microfiltered, and standardized for potency.
The astaxanthin is coupled with natural vitamin E to provide additional circulatory and systemic benefits as powerful antioxidant additions to the antioxidant essential oils in xEO Mega.