Today is a momentous day in the Inchiostro family!
Many of you that are close to us know that Jared has officially joined me with dōTERRA, but NOW he has really found his passion within a passion! Disc Golf and Essential Oils!
I came to essential oils after a long battle with my mind and body – once I found that these essential oils ACTUALLY worked for what I needed them to, and most importantly, *when* I really needed them to…. I was sold.
2.5 years later- I have reached Diamond rank within the company and I cannot imagine my life without these bottles of happiness. I am a different person.
The thing about essential oils- is that there is now so much science backing so many different applications!!!! SO when my husband sat in on a class last spring, and shared his experience and his research with the other people in the room- the response was wild.
SO many athletes are in need of oils. SO many other Dads are in need of oils. SOOOOO many other high stress work environments are in need of oils!!!!!
He saw that his demographic was missing from my personal business and set out to help all the people he talks to on the daily.
He wrote this blog post for Essentially Detroit, and I am just so overjoyed to be able to say that it was all of his own volition. I know, as a nurse and as a mom – that these are powerful tools for our health and wellness. To have my husband catch that vision and commit to bringing that knowledge to the public is HUGE!!!!!
SO HERE GOES-
WELCOME JARED INCHIOSTRO!!!!
A little bit about Jared…
Jared was a study of the medicinal plants of the desert, attended University of Arizona with a focus in biochemistry, and his eyes set on a degree in Traditional Chinese Medicine until some incredible force of nature called him to join the US NAVY. After his service ended, he went on to earn a BS in Computer Information Systems, and then a Master of Business Administration. Jared's passion was always with tech startups; his specialty was thinking outside of the box and making impossible requests a reality. He always said that one day he would leave IT and end up a goat farmer. Making good on his promise, he bought his family a farm in 2015, but when his wife took up a hobby teaching about essential oils, the sudden success thwarted all plans of retirement.
-Jen
---
Most "in the bags" focus on tools for playing the game; this focuses on what I pack for support while playing. I have been using essential oils and dōTERRA products for a few years, and these are my…
 TOP 5 MUST HAVE ESSENTIALS
#1 Deep Blue Rub
This is the MUST HAVE in every bag! Deep Blue Rub helps bring relief to the occasional aches, discomfort and soreness that arise in disc golf. It is non-greasy, made with a proprietary blend of natural plant extracts and other powerful ingredients, and provides a comforting sensation of cooling and warmth to problem areas. I use this on my back and throwing arm every time before and after I play a round.
Active Ingredients:
Essential Oils of: Wintergreen, Camphor, Peppermint, Ylang Ylang, Helichrysum, Blue Tansy, Blue Chamomile, and Osmanthus
This rub is so legit, it is used extensively by chiropractors, sports medicine clinicians, and massage therapists all over the country- so much so, that the company had to respond to high demand and now offers it in a LITER sized tub!
#2 InTune
Distractions are a part of life and the game. They can come in the form of environmental noise or the voice in your head. Whatever they are, they interrupt your focus and may cause a shot for birdie to result in a par. InTune's blend of essential oils help to enhance and sustain your focus. Apply InTune to your temples and the back of your neck before and during a round to help increase your concentration.
Active Ingredients:
Essential Oils of: Amyris Bark, Patchouli Leaf, Frankincense Resin, Lime Peel, Ylang Ylang Flower, Hawaiian Sandalwood Wood, Roman Chamomile Flower
#3 TerraShield

Disc golf is a game that allows us to commune with nature, even the parts of nature that we would rather not commune with. Insects are major annoyances that most people would rather not have to deal with. TerraShield's blend of essential oils make it an effective insect repellent, allowing you to focus on your game and not the itch from bites.
Active Ingredients:
Ylang Ylang Flower, Nootka Wood, Cedarwood Wood, Catnip, Lemon Eucalyptus, Litsea Fruit, Arborvitae Wood essential oils and Vanilla Bean Absolute in a base of Fractionated Coconut Oil and Tamanu Seed Oil
**Pro Tip**
Add geranium essential oil to help repel ticks, 'cause no one wants to worry about having to pluck the little bloodsuckers out of your body after tromping through brush trying to find your last throw!
#4 Lavender (pre-dilluted in fractionated coconut oil)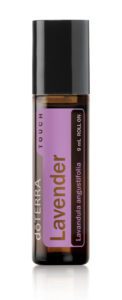 Lavender is a great multipurpose oil to keep in your bag. It is calming, relaxing, and helps to reduce feelings of tension. It also works great to relieve minor skin irritations and itchiness that can come from bug bites and some plants, like poison ivy. To relieve tension, apply to temples and the back of your neck; to relieve skin irritations, apply directly to affected area.
Are you wondering why it would benefit you to buy it pre-diluted?
Proper dilution, with an appropriate carrier, will not change the effectiveness. One of the most common concerns is the use of essential oils on those with sensitivity considerations, especially children. Although sensitivities are rare when proper usage guidelines are followed with neat application, by decreasing the rate of evaporation and therefore further limiting exposure, dilution allows for an even greater margin of safety. Dilution requires you use less oil for the same effect.
Read more here.
5. Deep Blue Polyphenol Complex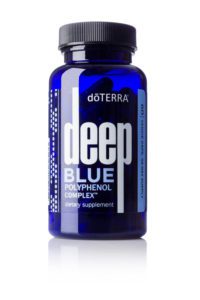 Deep Blue Polyphenol Complex delivers polyphenol extracts of frankincense, turmeric, green tea, ginger, pomegranate, and grape seed, and is designed to provide soothing support to aching muscles and to other occasional discomfort. It is something I take after a long tournament day so that I don't wake up full of physical complaints. It includes a patent-pending, fast-acting boswellia extract shown to help support muscles and joint comfort and function, too- so you can take it daily if needed.
To learn more about what essential oils are, check out the blog post here.